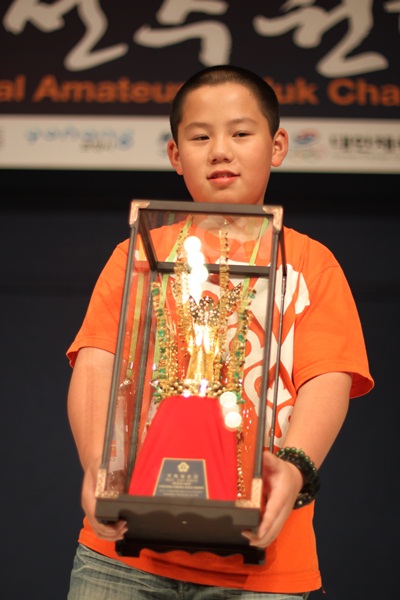 Hey guys
long time no see. I am back with an international amateur tournament from Korea - the Korean Prime Minister's Cup. This time the championship was held in Pohang.
This time over 60 countries participated. Overall just three Europeans came into the top10...kinda sad.
And the winner is.......China! Zijian CHEN 6dan, born in 2000, became the champion after beating some strong guys ;)
I guess that he will be professional in china in some years or maybe even closer.
Second place went to the Korean 유병용 - Yu Byeongyong and the third place to Japan in person of hiraoka Satoshi, two-times worldchampion.
Here are th top10:
1위 - 천즈지엔(중국) - Zijian CHEN 6dan - China
2위 - 유병용(한국) - Byeongyong YU 6dan - South Korea
3위 - 히라오카 사토시(일본) - Satoshi HIRAOKA 8dan - Japan
4위 - 양징(캐나다) - Jing YANG 6dan - Canada
5위 - 대만(린스쉰) - Sry
6위 - 분핑텅(말레이지아) - Boon Ping TENG 5dan - Malaysia
7위 - 온드레이 실트(체코) - Ondrei SILT 6dan - Czech
8위 - 프레드릭 블롬백(스웨덴) - Frederik BLOMBACK 6dan - Sweden
9위 - 벤자민 토이버(독일) - Benjamin TEUBER 6dan - Germany
10위 - 파볼 리지(슬로바키아) - Pavol LISY 5dan - Slovakia
And here are some pictures again :)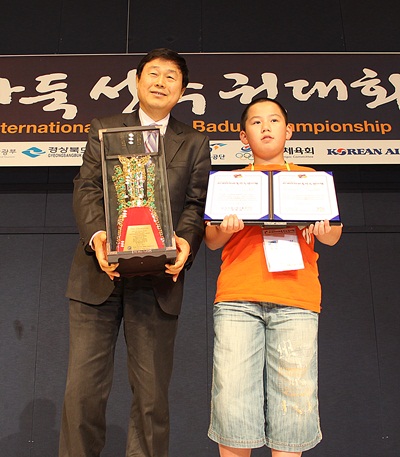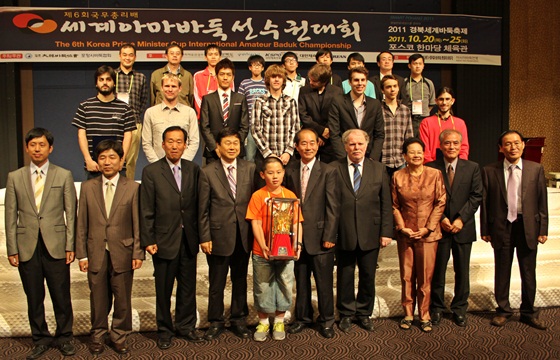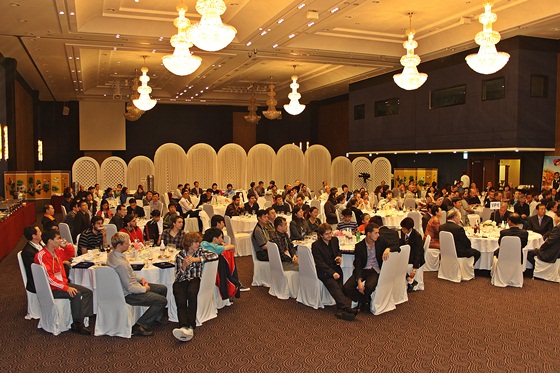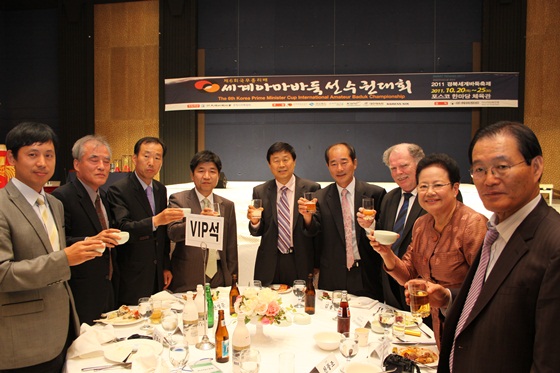 Hope you liked it :)
See you next time...
- a1r -