Another message. The 54th Kuksu started yesterday on 12th January 2011. The titleholder Yi Changho had to face Choi Cheolhan - good friend of Yun Yeongseon and also they were in the same Baduk school.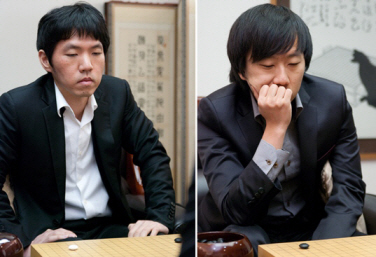 The game just finished after 136 moves, which Cheolhan resigned. Cheolhan (b) played for influence it seems and built up a wall but he couldn't use it useful.
In the middle game black had some problems and had to run for his group. Changho played well and could kill a big group through ko. After palying some ko threats black resigned, as of the bad position.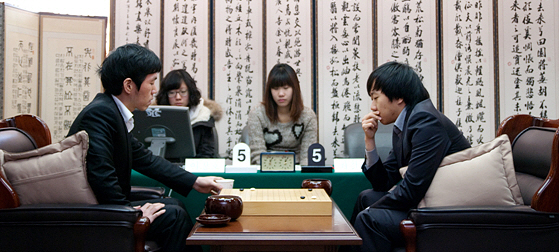 Reviewing with some pros like Yi Sedol and Blackie ;)
RESULT: W+ Resignation
- a1r -