Next post for the Jeongganjang Cup 2011!
Korea is on the road!
Park Jieun, Yi Hajin, Moon Dowon, Kim Miri and Park Jiyeon.
Moon Dowon is on a run! She won the last games, too!!!! Now she has
four victories out of four!
In the 3rd game she won against Chinen Kaori from Japan.
Moon Dowon (w) Chinen Kaori (b)
Chinen Kaori played for territory. She had a good start and Dowon had to fight. In the middle game, a big semeai was starting. In the end, it was a seki as you will see.
RESULT: W+10.5
In the reviewing room: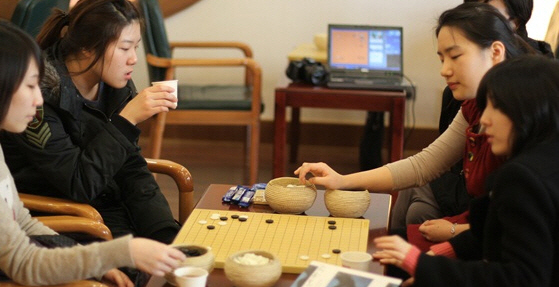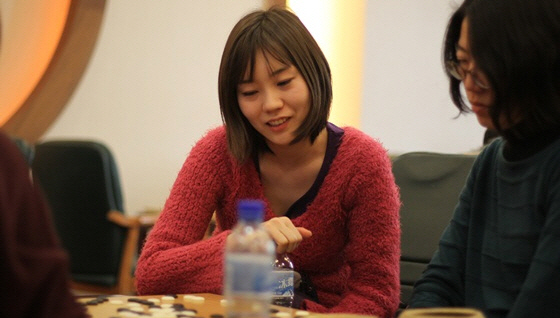 In the fourth game, she played against China's Li He.
After a nice start for Li He, she continued to build up moyo.White (Moon Dowon) invaded the moyo and a complicated fight began.
She lost some stones in the middle game but could manageto kill some of her opponent's stones, too.
Dowon won a ko fight in yose, which was - I think - deciding for the victory!
RESULT: W+7.5
Here are some player, who were reviewing the game:
- a1r -