Hello guys...long time no see, but I am back!
The second game for the 54th Kuksu was played on 14th January and like the title says Choi Cheolhan won. Cheolhan playing as white had to face the chinese opening, played by Yi Changho. Btw, this is the only title, which Changho is helding.
My impression of this game was Yi played for moyang(moyo) but couldn't handle white well. White could invade always in black's moyang and lived or connected his groups. I think it was hard for both and Yi Changho resigned after 166 moves and he has to win the next games to defend his only title.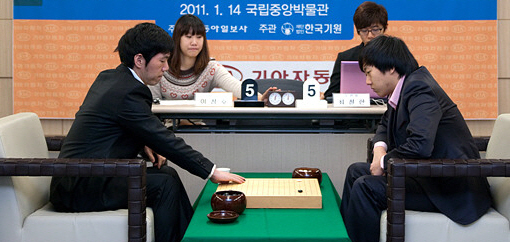 RESULT: W+Resignation
- a1r -